There are two categories of reports in the system. These include Asset reports that contain general details about the assets in the system and Inventory reports that provide both asset details and information specific to a given physical inventory.
Assets Report
On the Assets report tab, users can filter asset records by any combination of the following attributes:
Asset ID
Serial #
Company
Building
Room
Department
Asset Type
Person
Status
Manufacturer
Vendor
Condition
Drop Down 1
Drop Down 2
Drop Down 3
Drop Down 4
Drop Down 5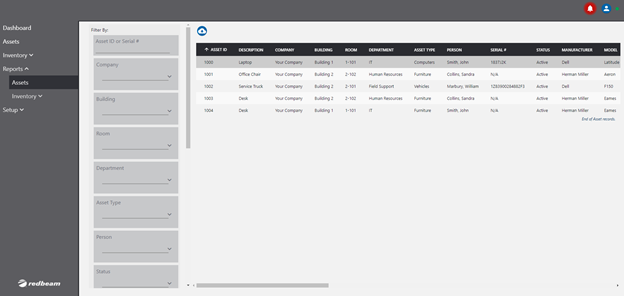 This data can be viewed in the grid or exported to a .csv file by clicking the

icon.